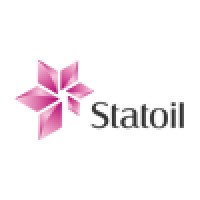 Offshore Construction Supervisor
Statoil Rio de Janeiro, BR


Descrição da vaga
Job Description
Statoil is an international energy company with operations in more than 30 countries. Building on 40 years of experience from oil and gas production on the Norwegian continental shelf, we are committed to accommodating the world's energy needs in a responsible manner, applying technology and creating innovative business solutions. We are headquartered in Norway with approx. 21,000 employees worldwide, and are listed on the New York and Oslo stock exchanges.
Development and Production International (DPI) is responsible for Statoil's portfolio of producing assets and planned field developments in all countries outside Norway and US. DPI's ambition is to ensure industry-leading safety and security performance in all our operations and partner-operated fields, while maximising value from producing fields.
DPI oversees business and operations in 17 countries across six continents. Key development projects are found in Angola, Brazil, Canada, UKCS and Tanzania.
Job Description
Report to OPP campaign coordinator, is a member of the MMC team.
Focal point and accountable for all construction, mechanical completion and commissioning activities offshore under OPP responsibility.
Follow-up the execution of the campaign offshore to ensure: HSE compliance, reporting and incident logging; good quality in handover process, with proper alignment with key stakeholders.
Ensure executor follows the plan on an efficient manner.
Offshore management of the POB dedicated to campaigns, ensuring safe and efficient use of vendors, contractors and sub-contractors
Ensure proper offshore status report to the OPP campaign coordinator and project leaders.
Ensure that quality deviations are registered and followed-up.
This Position Involves Interface Management With
Relevant O&M leaders (plan maintenance and OPS).
OPP project leaders.
TI installation responsible.
MM offshore construction supervisors.
Statoil vendors for OPP projects/activities.
LOCAL POSITION - LOCAL TERMS AND CONDITIONS
Qualifications
Degree in Engineer with 6 years' relevant experience in Oil & Gas Offshore Construction industry.
Or, secondary education and technical experience with 10 years' relevant experience in Oil & Gas Offshore Construction industry.
3 years´ experience in leading position in Oil & Gas Offshore Construction industry.
Multidisciplinary skills with knowledge of all areas of equipment and installation: structure, mechanical, electrical, instrument and piping .
Work history with offshore mechanical completion, commissioning and handover process.
Relevant experience with brownfield projects.
Desirable project management role work history.
Good communication skill with fluent English and Portuguese (oral and written).
Good knowledge of construction management systems, preferably SAP.
Personal Qualities
Ability to live by "I am safety" expectations
Has good leadership skills
Takes strong ownership of tasks, overcomes obstacles and strives to make a positive impact
Works in a structured way and with endurance to meet agreed objectives
Has good interpersonal skills and is a good team player.
We Offer
We offer competitive salaries, a general bonus scheme, good pension and insurance schemes and a comprehensive welfare package. Statoil wants to ensure diversity in terms of gender, age and culture.
General Information
Make sure that we are able to give your application consideration: Please attach copies of your diplomas, certificates and grades in English or Norwegian (or another Scandinavian language). Applications submitted without such attachments will unfortunately not be evaluated. If you are in the process of completing a degree, please upload an official temporary transcript or other document describing subjects and grades completed to this point.
Our values are to be courageous, open, collaborative and caring. We believe in these qualities, which are essential for building an even stronger Statoil. If you can identify with them, you could be the one to strengthen our team.
Candidates are expected to openly offer all relevant information about themselves during the recruitment process.